Political Action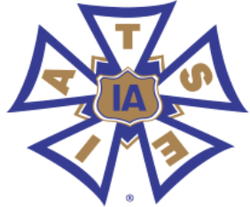 it's time to get active! Here are some tools to keep you informed and engaged.
Here
is a story about Missouri's pending right-to-work legislation.
Workers In Right-To-Work States Make Less Than Those In Non-Right-To-Work States.
Citing data from the Bureau of Labor Statistics, the Congressional Research
Service reported that the average wage in a right-to-work state was $42,465,
compared with $49,495 in "labor security" states. [Congressional Research
Service,
6/20/12
] RTW laws lower wages for union and non-union workers and decrease the likelihood employees will get health insurance or pensions through their jobs. By lowering compensation, they have the indirect effect of undermining consumer spending, which threatens economic growth. For every $1 million in wage cuts to workers, $850,000 less is spent in the economy, which translates into a loss of six jobs. [Economic Policy Institute,
9/16/11
]
What can we do?
Contact our Legislators
: Let them know that they have union members in their district and we are paying attention to who is or isn't labor-friendly.
Vote
: For labor friendly legislators and against right to work legislation.
Form a Political Action Committee (PAC):
The international has formed a PAC to lobby for labor friendly policies at the national and state level. They need contributions! Find out more
here.
---
Support the fight for a higher minimum wage! Here are some links to get you started:

http://www.jwj.org/

http://www.mojwj.org/

http://www.centralreform.org/sites/default/files/files/CRC%20Payday-Min%20Wage%20factsheet.pdf